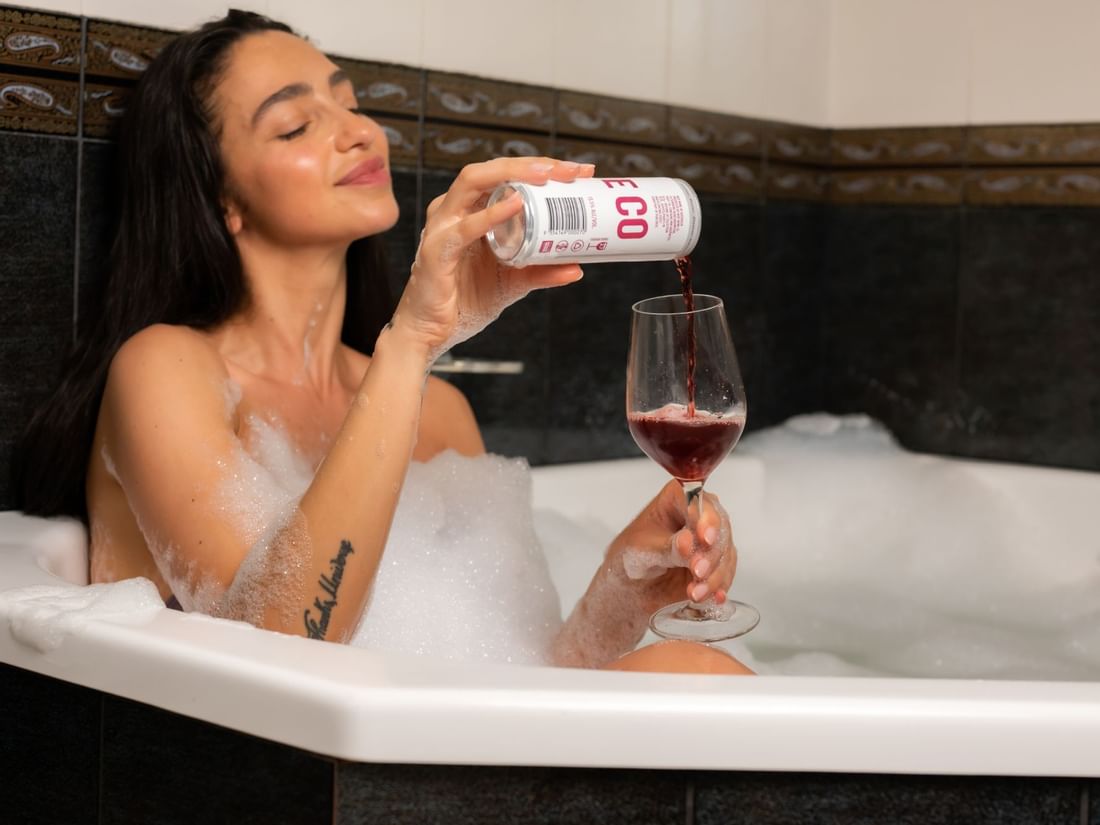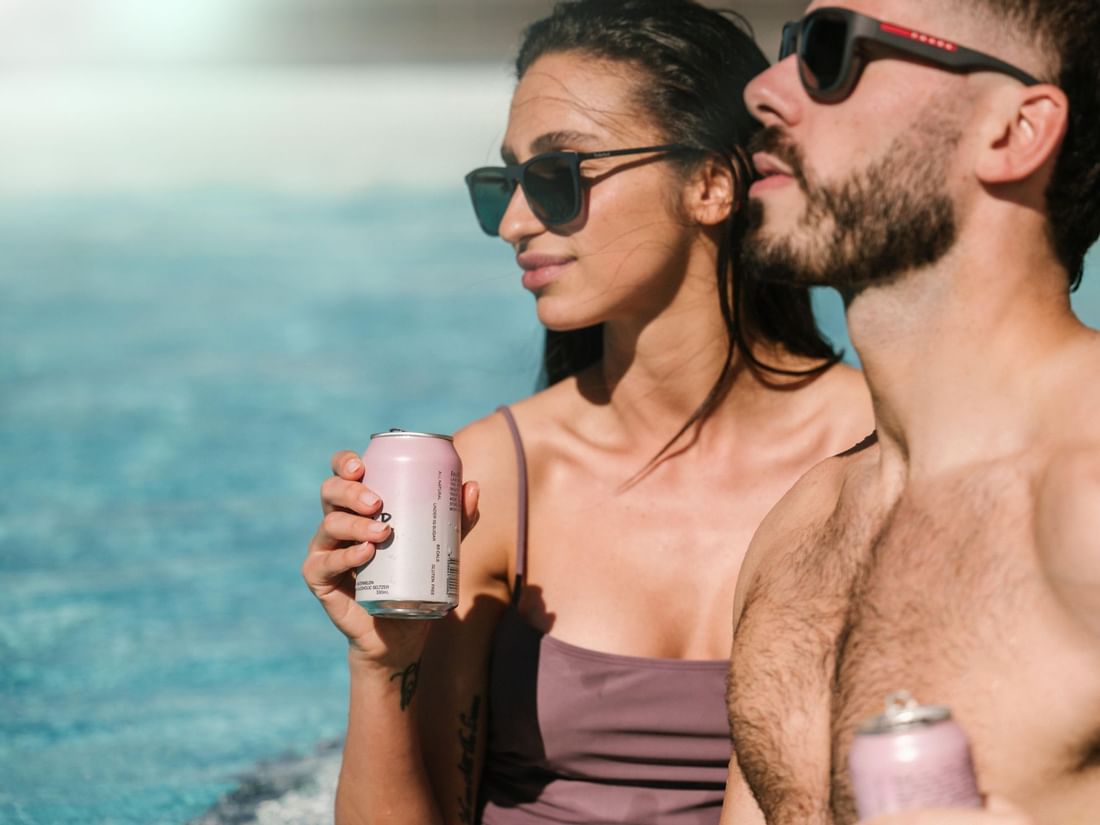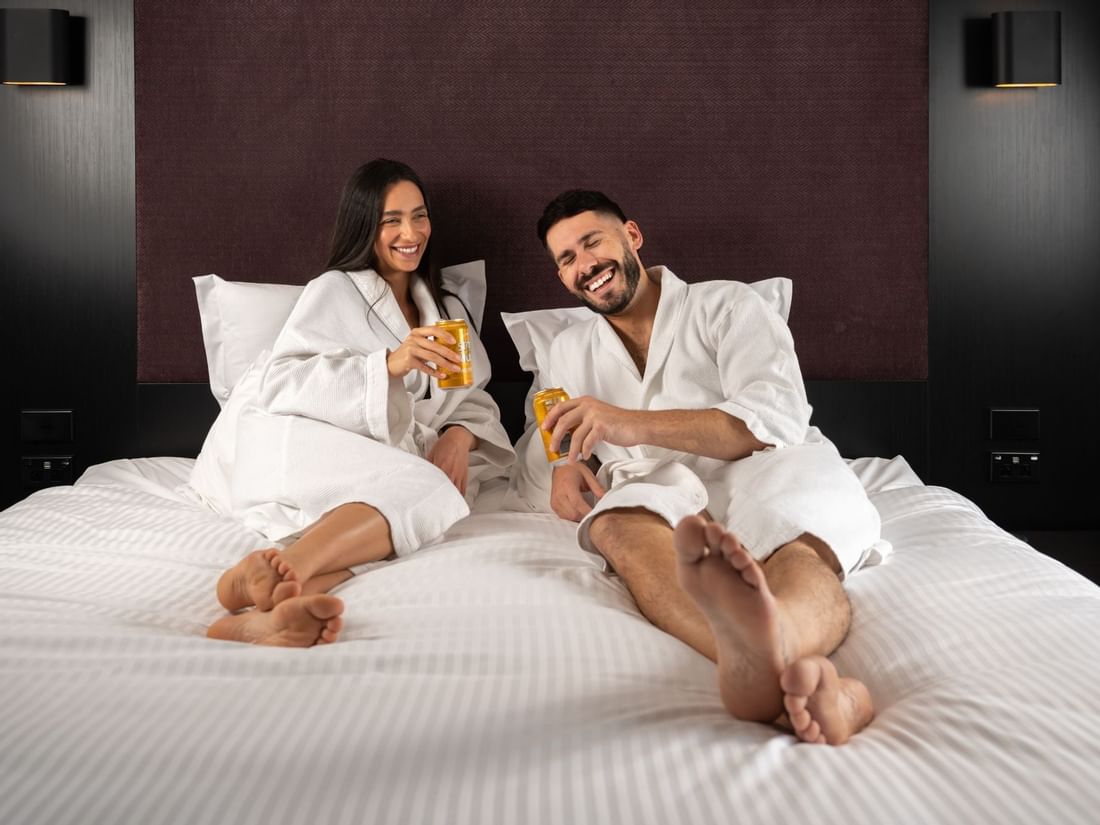 OPENING HOURS
Available 24 hours, daily
CAN IT by Pullman brings the can-do attitude to drinking from the minibar, because having an in-room beverage doesn't have to be dreary and dry. With more locally sourced canned drinks, CAN IT minibar has been designed to enjoy by the pool or in the shower.
You've heard of a shower beer, right? If not, we suggest that you sip on a Stone & Wood Pacific Ale or Newtowner in the shower. Or perhaps indulge at bath time with Riot Wine. When the sun's out, a Fellr Watermelon Seltzer on the rooftop pool will go down a treat. We also have exceptionally fine drinking water from Strangelove that's best paired with your parched mouth.
Order from the menu link below. You can also scan the QR code in your room or by the pool.